755

No 755 Agents Of Anarchy (2 CD set).

Recording Label: Land Mark.
Running Time: Disc 1: 55mins 28secs. Disc 2: 40mins 24secs.
Year: 2008

ISMN: 5060133745181
Recording Company Code: 74518
Quality: Between 8 & 10.
This is a newly released 2 CD set from a company called 'Landmark'. It comes in a 2 CD boxset which also has a slide over cardboard sleeve. Disc 1 is called 'The Goodman Tapes' and is a collection of live tracks taken from the Goodman era, this also come with the Anarchy interview and the Interview from the day of the Winterland show in 1978. Disc 2 is called ' Submission' and is a collection of tracks taken from the Sex Pistols and three live Sid solo tracks it also has the Bill Grundy interview added on the end. This comes with very high quality artwork on both of the CD covers and discs.
Disc 1 Track Names:
1. Submission.
2. Did You No wrong.
3. What you Gonna Do about it.
4. Feedback (Flowers).
5. New York.
6. (Featuring Anarchy Interview).
7. Substitute.
8. Liar.
9. No Lip.
10. Anarchy in the UK.
11. The Last Interview (The Day of the Winterland Show 14/01/78).
Disc 2 Track Names:
1. Pretty Vacant.
2. No Feelings.
3. I Wanna be Me.
4. I'm a Lazy Sod.
5. Submission.
6. C'mon Everybody.
7. Search & Destroy.
8. Anarchy in the UK.
9. Satellite.
10. No Lip.
11. God Save the Queen.
12. My Way.
13. Bill Grundy Interview.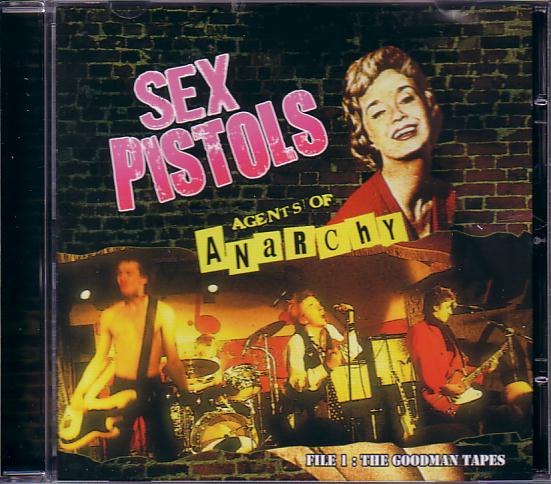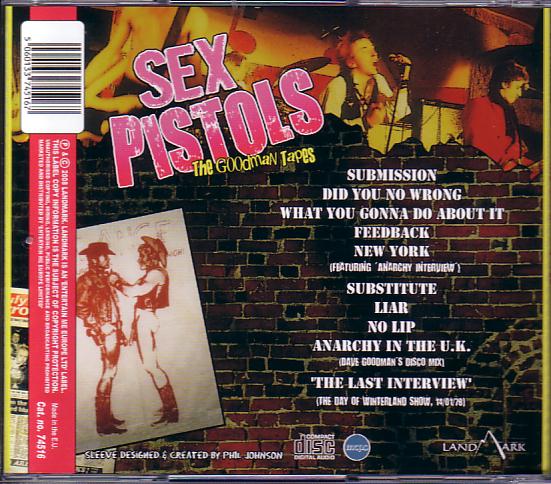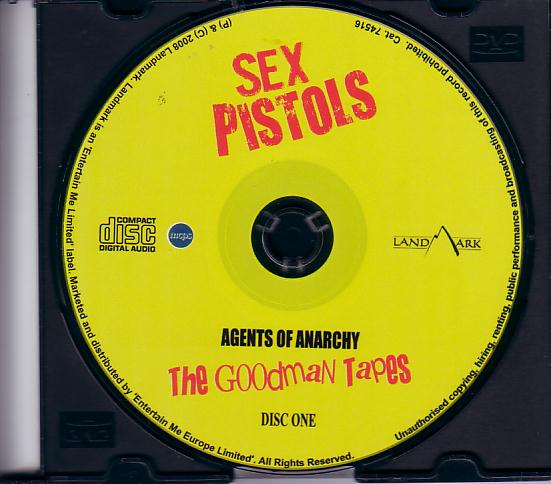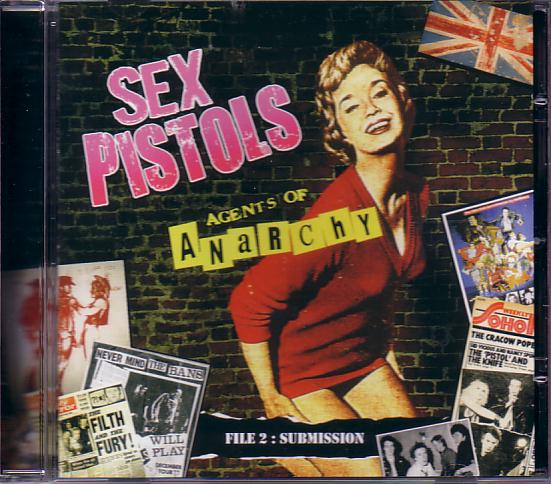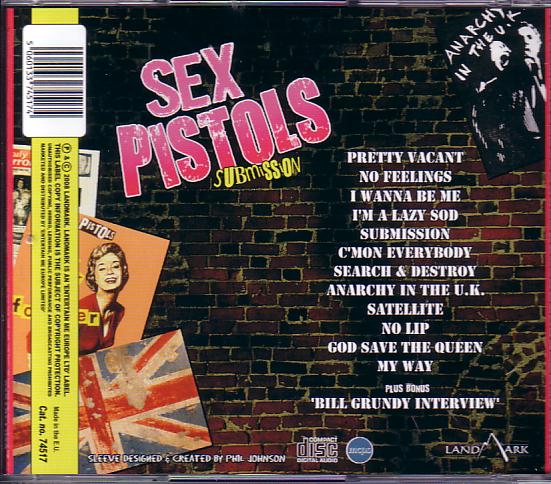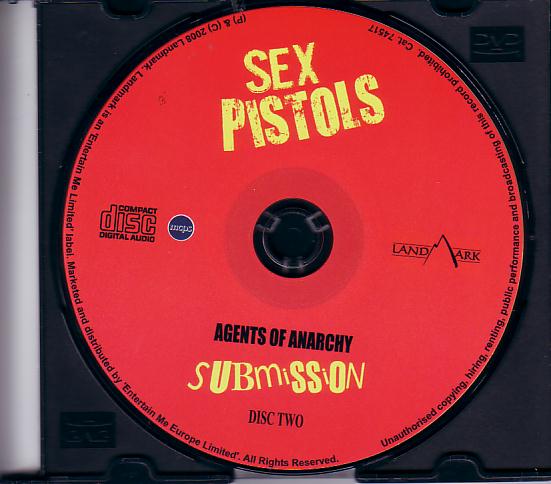 NMTB Player
CD Search