710

No 710 The Best of & the Rest of Original Pistols Live.

Recording Label: Action Replay Records
Running Time: 36mins 26secs.
Year: 1989

ISMN: 5014438900820
Recording Company Code: CDAR 1008
Quality: 7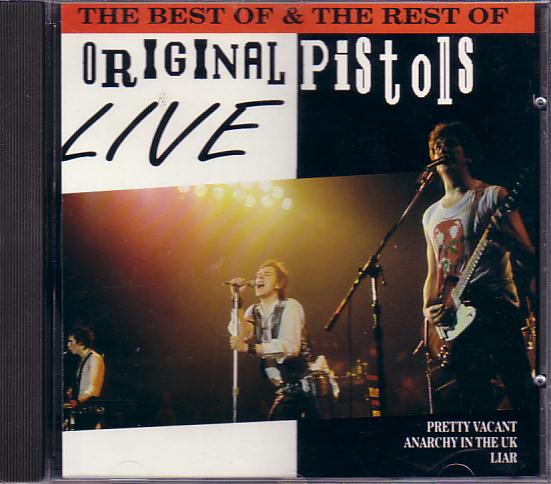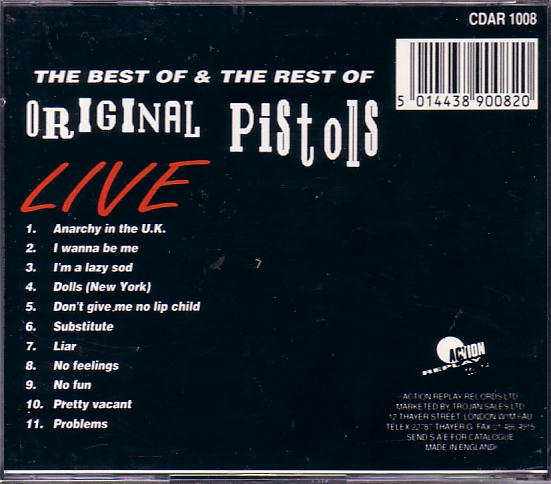 A live recording from the Burton Trent gig from the 24th Sept 1976. This artwork is different from No 79 this has a inner cover as well and the disc artwork is slightly different. (Thanks Ludde).
Track names.

1. Anarchy in the UK.

2. I wanna be me.

3. I'm a lazy sod.

4. Dolls (New York).

5. Don't give me no lip child

6. Substitute.

7. Liar.

8. No Feelings.

9. No Fun.

10. Pretty Vacant.

11. Problems.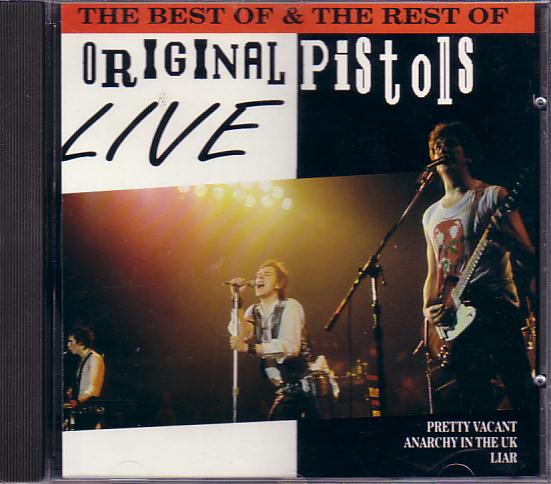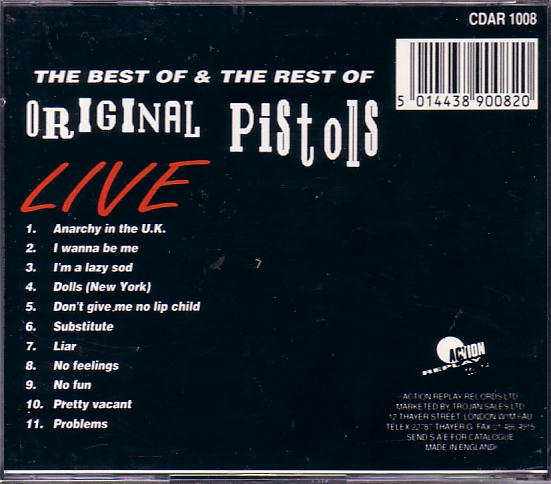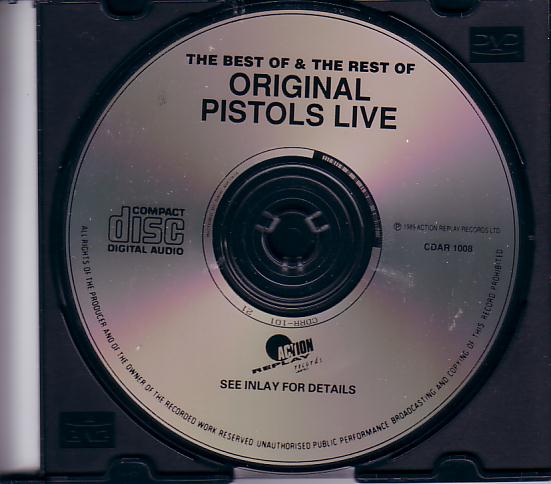 NMTB Player
CD Search