601

No 601 Sex Pistols Live (Daily Star Promo).

Recording Label: Tomo Distribution Ltd
Running Time: 57mins 10secs.
Year: 2007

ISMN: ?
Recording Company Code: SPUP01
Quality: 8.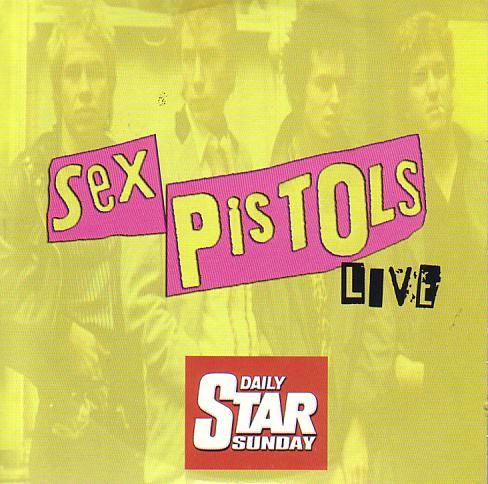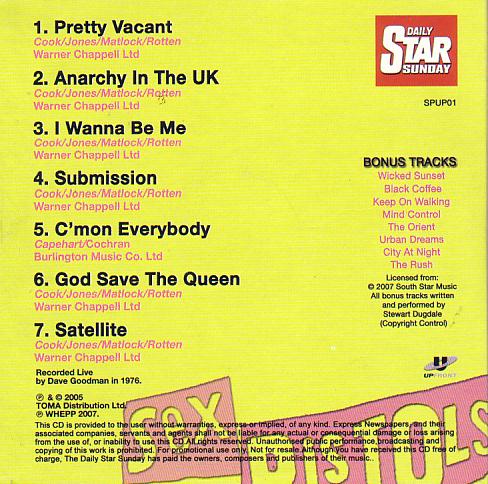 This is a 15 tracks promo CD that was given away by the Daily Star (Sunday) in November 2007. It has 6 Sex Pistols tracks and 1 Sid Vicious Track The remaining 8 tracks are pop songs I have not heard of. The artwork is a card sleeve and is of good quality. The Pistols tracks on this freebie were later released on a CD called "Dave Goodman live in 1976". As you see from the track listing the tracks were not all produced by Goodman and not in 1976.
Track Names:
1. Pretty Vacant (recorded at Winterland 1978).
2. Anarchy in the UK (A Dave Goodman Demo that was not used).
3. I Wanna be me (B Side of the 1st single)
4. Submission (Denmark Street Demo July 1976).
5. C'mon Everbody (The single version from 1978).
6. God Save the Queen (A Jan 1977 Demo).
7. Satellite (Denmark Street Demo 1976).
Bonus Tracks.
8. Wicked Sunset.
9. Black Coffee.
10. Keep on walking.
11. Mind Control.
12. The Orient.
13. Urban Dreams.
14. City at Night.
15. The Rush.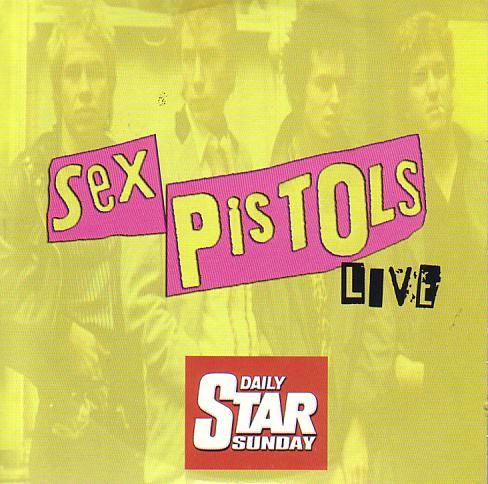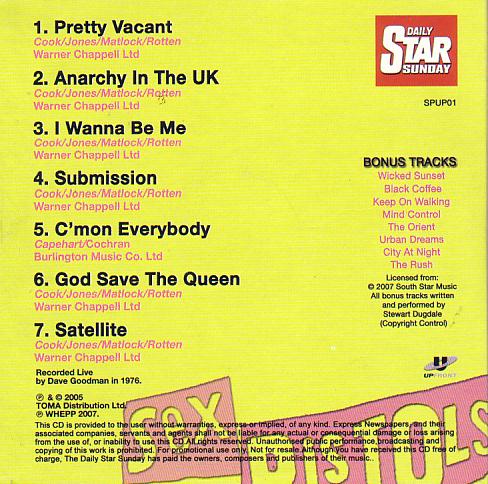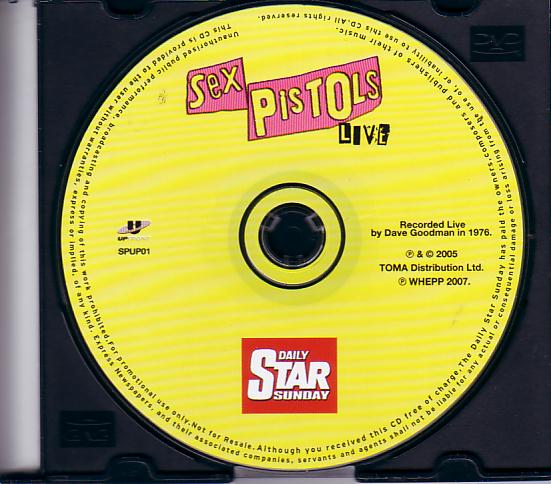 NMTB Player
CD Search