431

No 431 Raw And Live (2 CD set).

Recording Label: Delta Music
Running Time: Disc 1: 33mins 25secs. Disc 2: 36mins 30secs.
Year: 2004

ISMN: 4006408381044
Recording Company Code: 38104
Quality: Disc 1: 8. Disc 2: 8.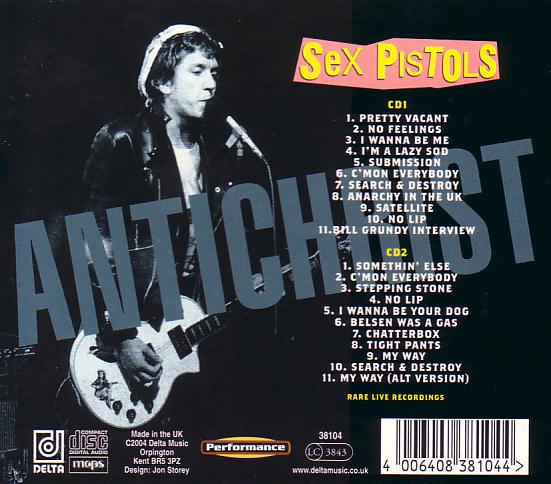 This is a 2 CD set made up from various Live Sex Pistols and Sid Solo tracks there is also a few ints as well. The Sex Pistols recordings are from uknown locations and the Sid gig was recorded at the Electric Ballroom, Camden, london in 1978. This comes with very high quality artwork and liner notes. alot of effort has gone into this artwork this comes with a wrap around cardboard sleeve on the CD case.
Disc 1 Track Names:
1. Pretty Vacant.
2. No Feelings.
3. I Wanna Be Me.
4. I'm A Lazy Sod.
5. Submission.
6. C'mon Everybody.
7. Search & Destroy.
8. Anarchy In The UK.
9. Satellite.
10. No Lip.
11. Bill Grundy Interview.
Disc 2 Track Names:
1. Somethin' Else.
2. C'mon Everybody.
3. Stepping Stone.
4. No Lip.
5. I Wanna Be Your Dog.
6. Belsen Was A Gas.
7. Chatterbox.
8. Tight Pants.
9. My Way.
10. Search & Destroy.
11. My Way (Alt Version).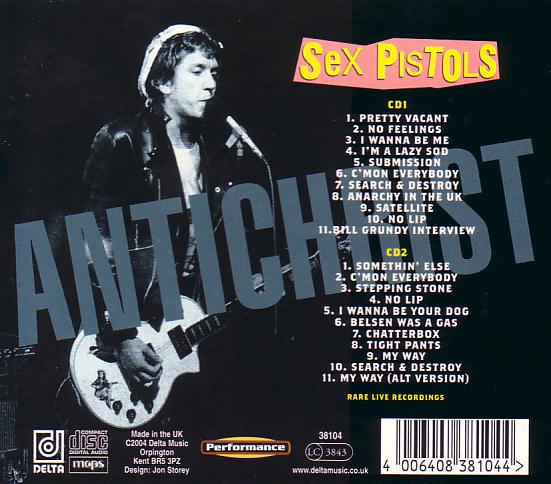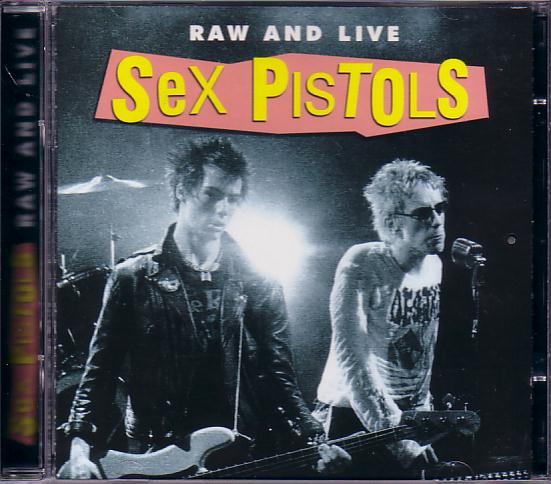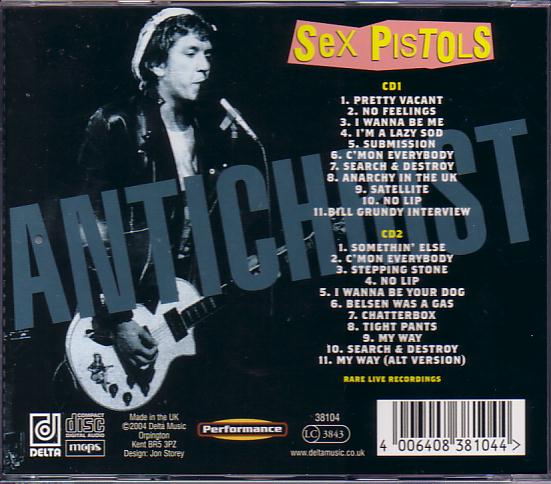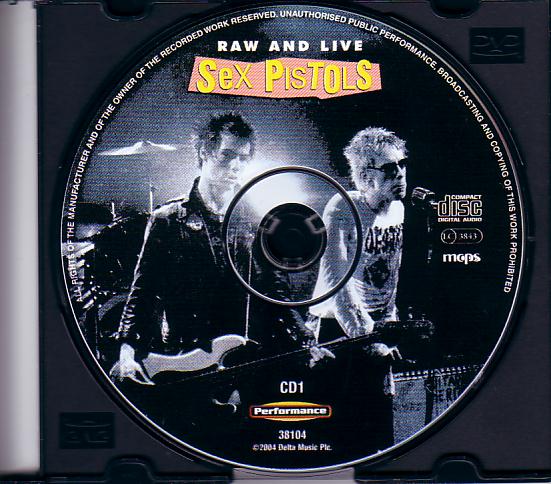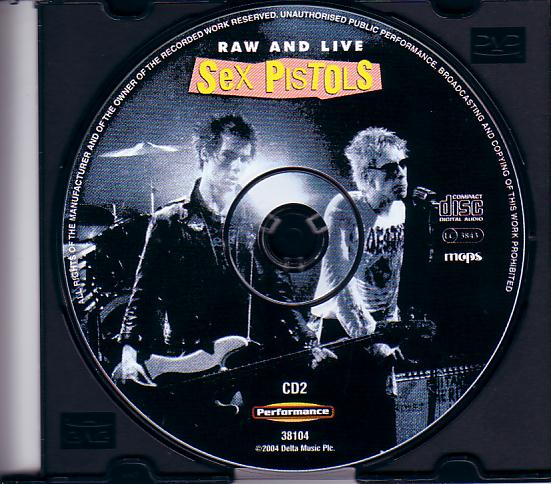 NMTB Player
CD Search