12

No 12 There is no Future.

Recording Label: Castle
Running Time: 59mins 07 secs.
Year: 1999

ISMN: 5017615878325
Recording Company Code: ESMCD 783
Quality: 7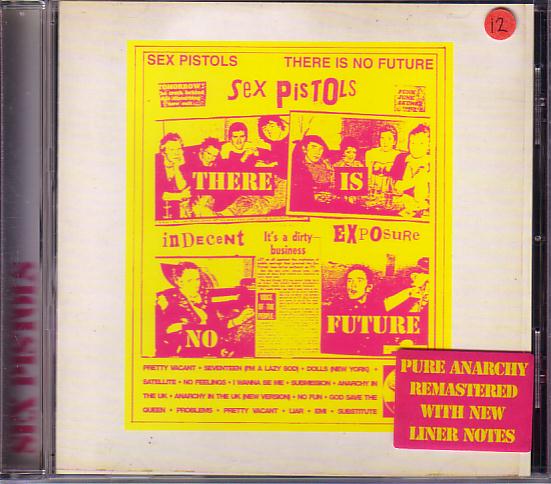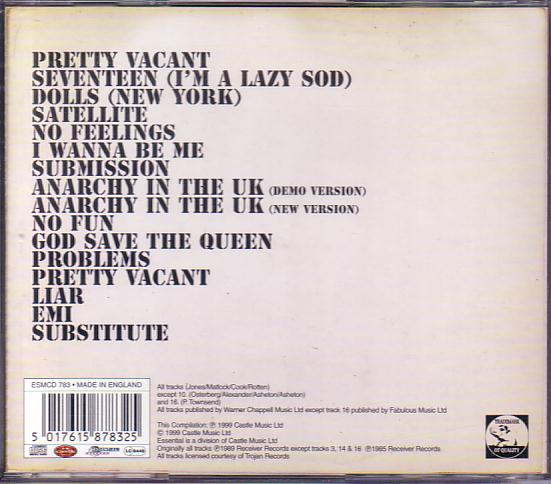 This is a collection of studio and demo track recorded at Burton on Trent and the Spunk Demo's. This is the remastered version which also comes with new liner notes it comes with a 3 page fold out front cover and some great disc work.
Track names.
1. Pretty Vacant.
2. Seventeen (Im a lazy sod).
3. Dolls (New York).
4. Satellite.
5. No feelings.
6. I wanna be me.
7. Submission.
8. Anarchy in the UK (Demo version).
9. Anarchy in the UK (Demo version).
10. No fun.
11. God save the Queen.
12. Problems.
13. Pretty Vacant.
14. Liar.
15. EMI.
16. Substitite.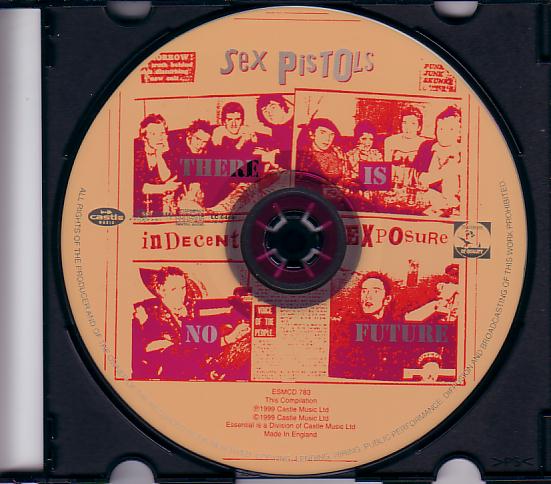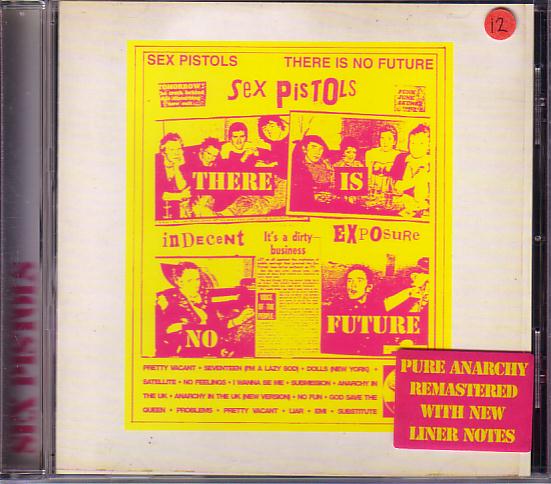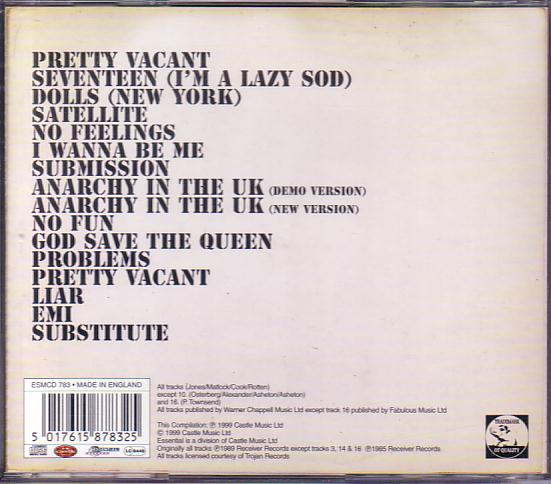 NMTB Player
CD Search