1381

No 1381 Super Deluxe Edition Box set. DVD CD sampler 2 disc set.

Recording Label: Universal
Running Time: ?
Year: 2009

ISMN: ?
Recording Company Code: ?
Quality: 10
This is the Sex Pistols Super Delux Box set sampler it contains 2 discs one is the DVD disc and the other is the radio sampler. They are in 2 plastic sleaves and come with basic artrwork. it also has the sticker from Peer Group Radio and TV promotions. They are both marked "For Promotional use only - No for sale"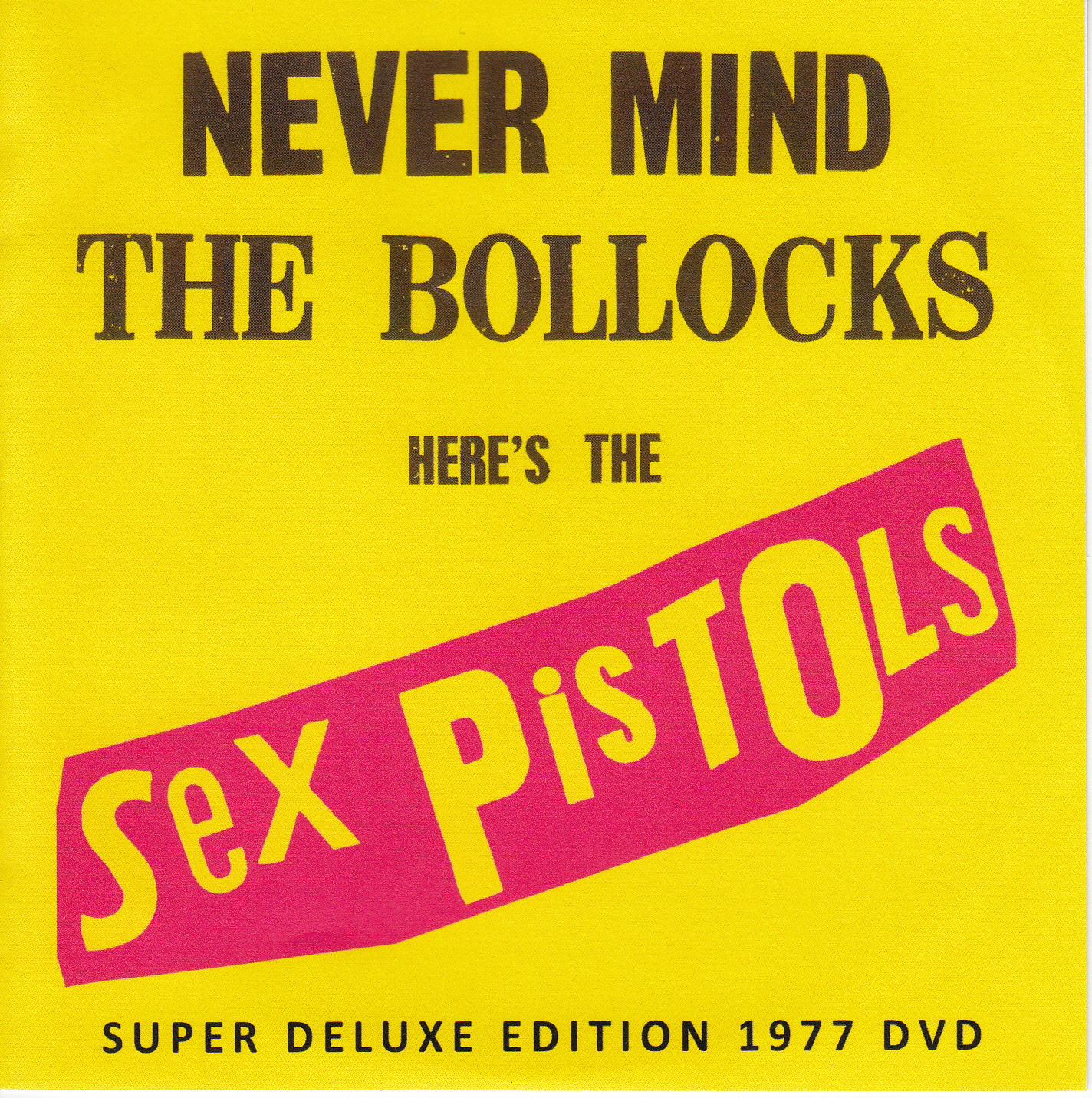 Â
Disc one tracks.
Riverboat Party.
01. Probems.
02. anarchy in the UK.
03. Problems.
Happy House Stockholm, Sweden - 28th July
04 Anarchy in the UK.
05 I wanna be.
06 Seventeen.ÂÂÂ
07 New York.
08 Problems.
09 No Fun.
Spots Tour - Winter Gardens, Penzance, Cornwall - 1st September
10 Problems
11 No Fun
12 Anarchy in the UK
DVD Extra's
01 God save the queen video
02 Pretty Vacant video
03 Holidays in the Sun video
04 The Hatday Interviews. Interviews By Jady and Fred Vermoral recorded in Aug 1977 with:
a Steve Jones
b Paul Cook
c John Lydon
d Sid Vicious
e Glen matlock
05 BBC Radio 1, Rock on. December 12th 1977 - John Tobler interview with John and Sid (previously unheard full uncensored version)
ÂÂÂ
Disc 2 tracks.
Radio Sampler
1. Anarchy in the UK
2. Pretty Vacant
3. God save the queen
4. Holidays in the sunÂÂÂ
5. Belesn was a gas (Demo)
6. Inlimited Edition (Demo Versionof EMI).ÂÂÂ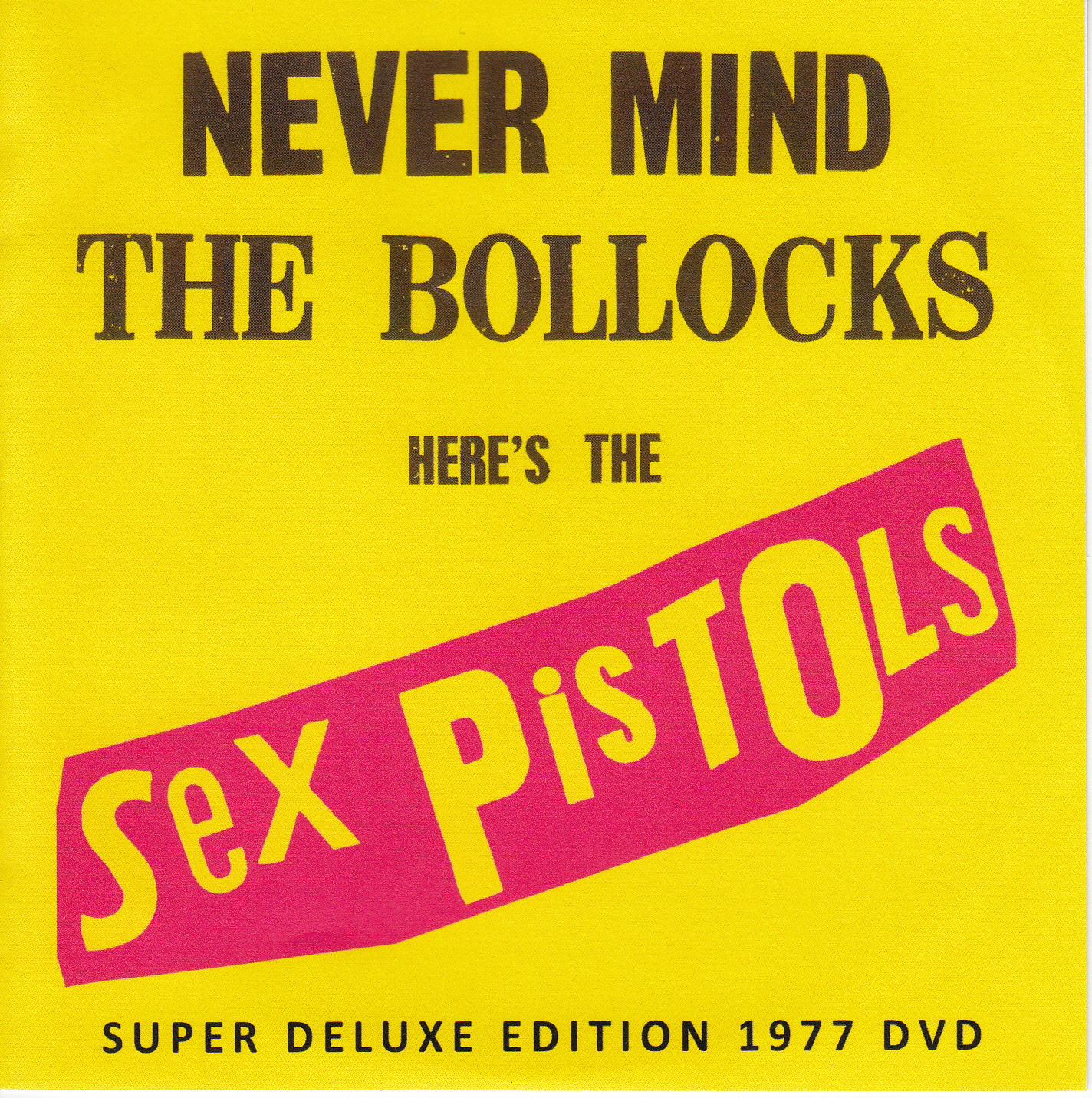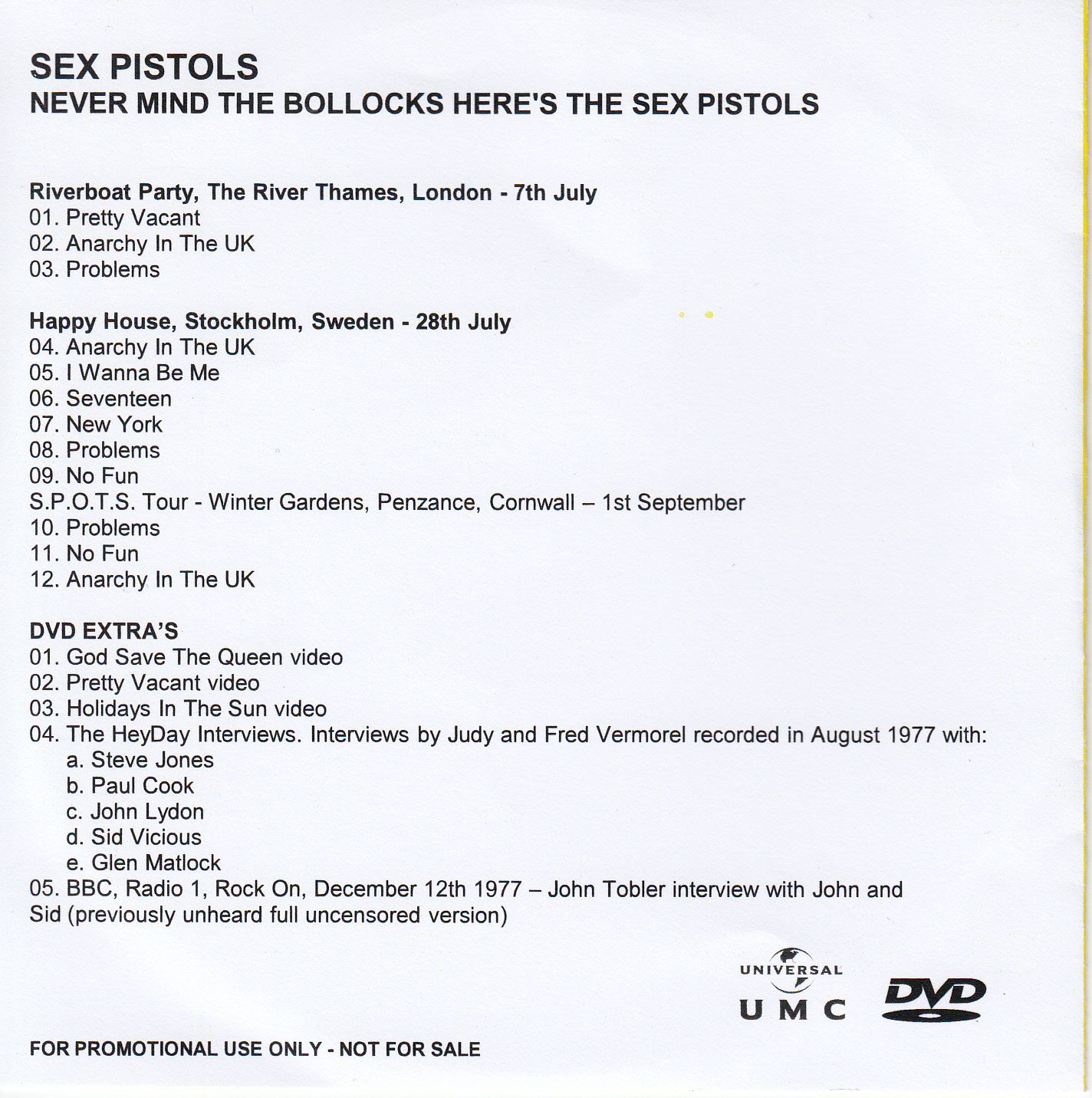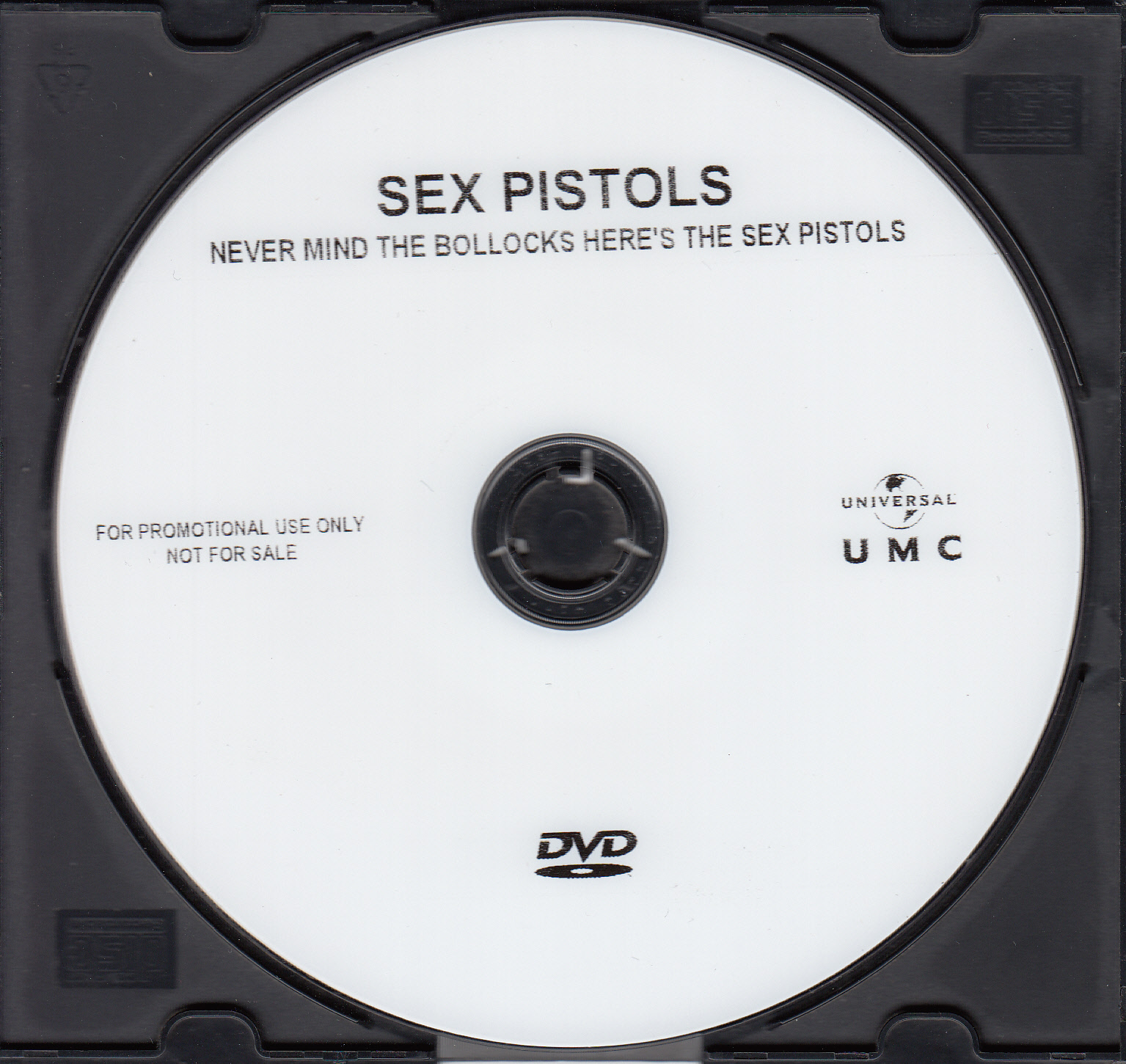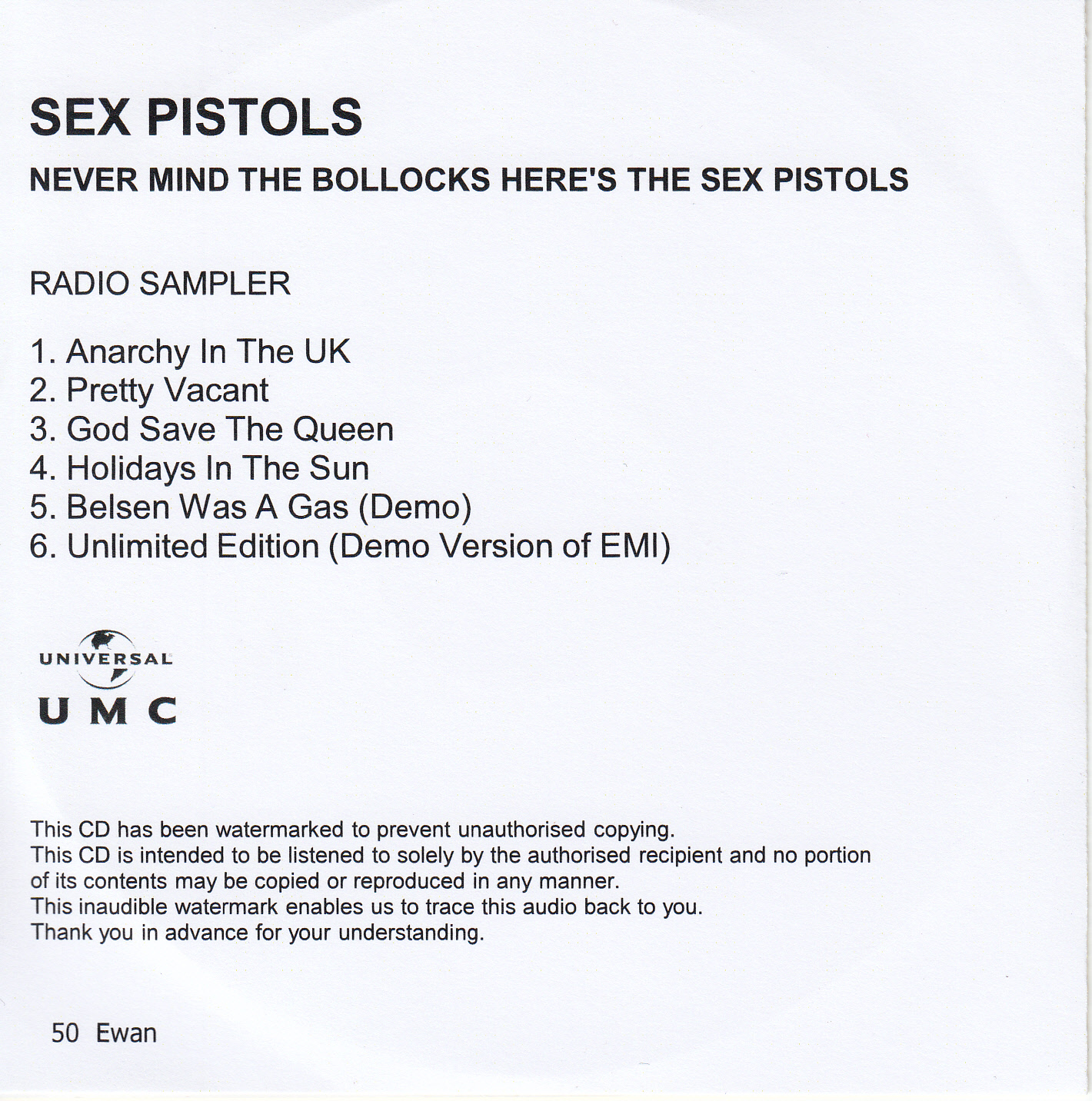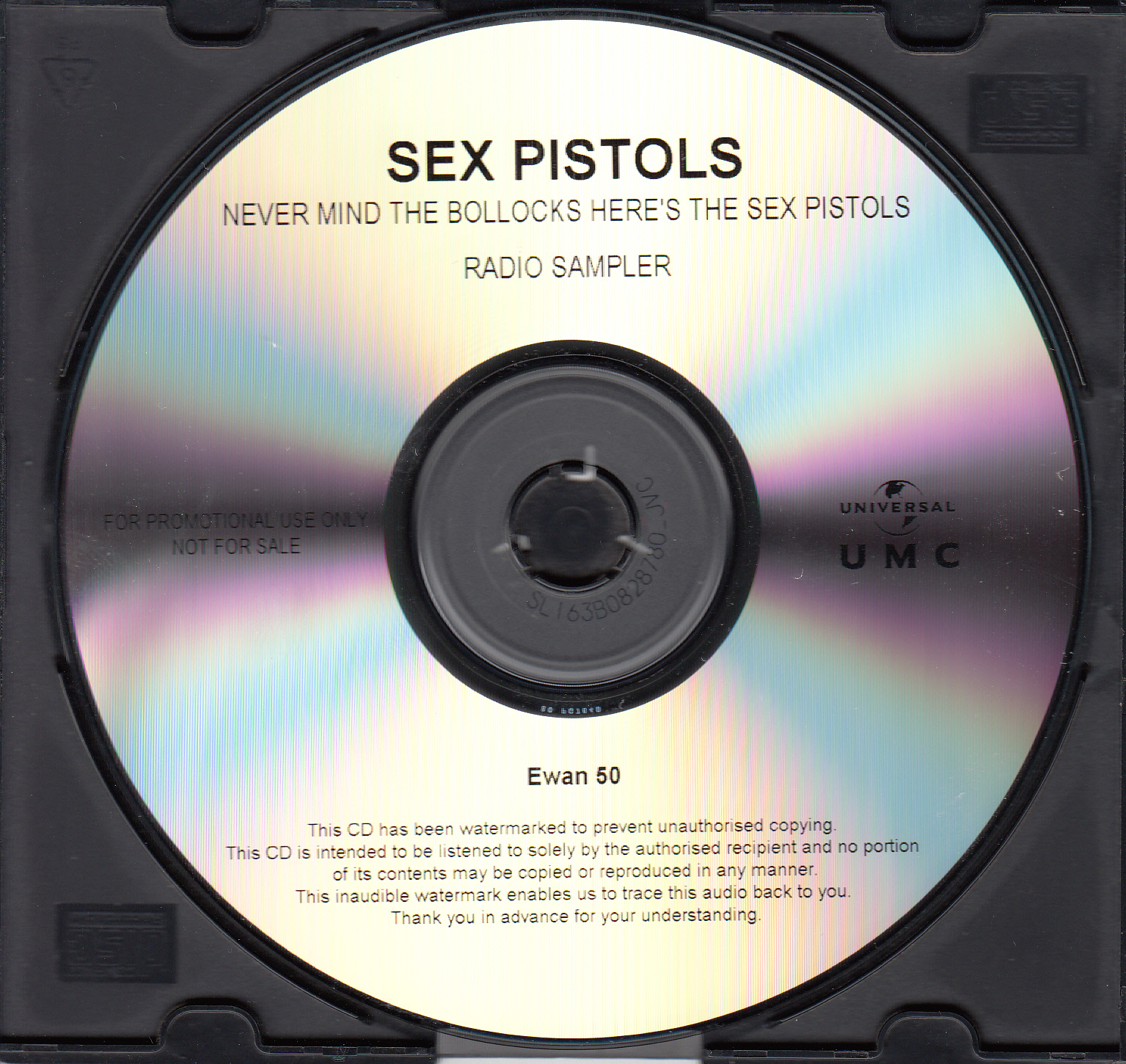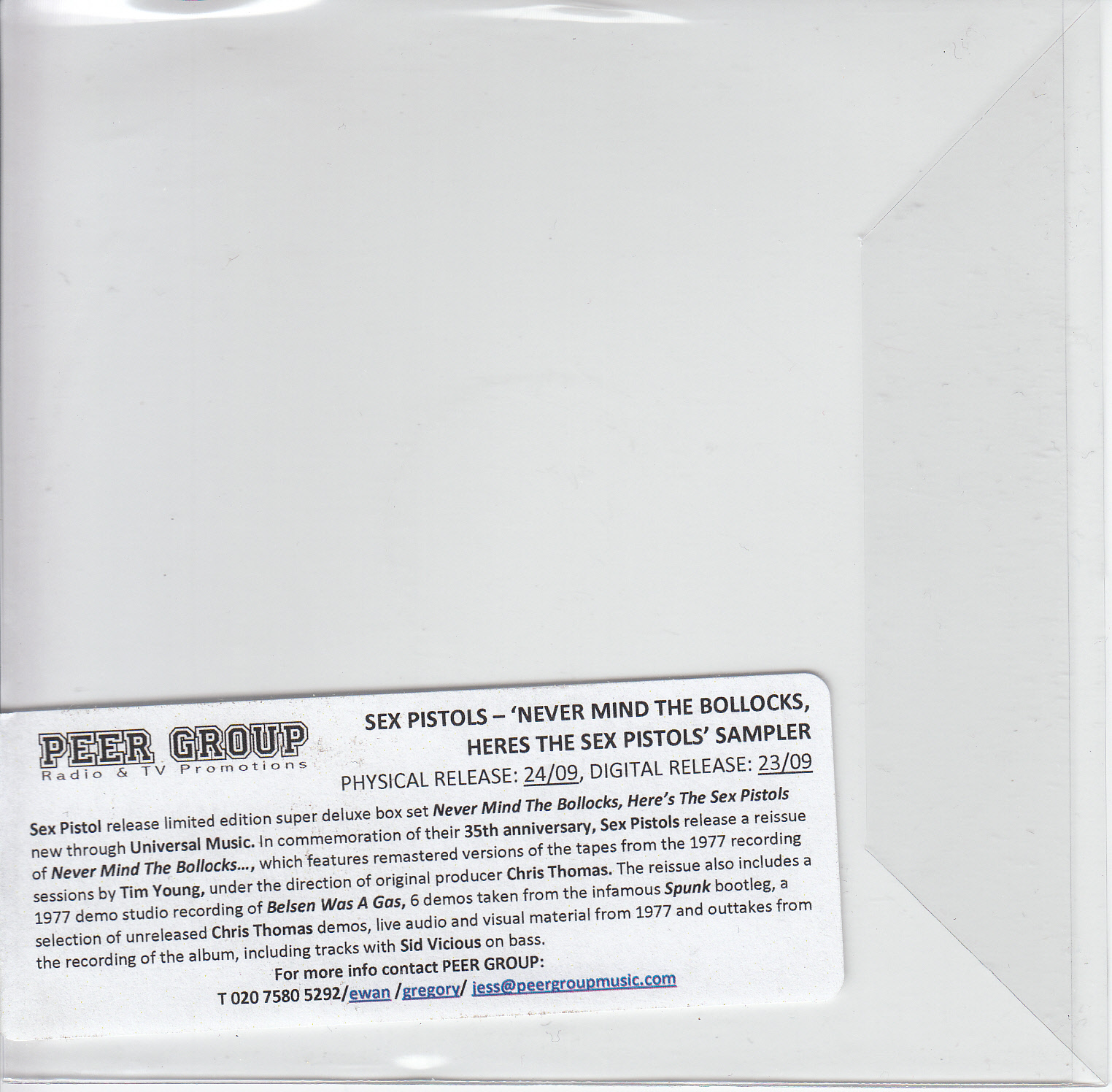 NMTB Player
CD Search