1077

No 1077 The Sex Pistols.

Recording Label: Highway.
Running Time: 50mins 22secs.
Year: 2010

ISMN: 5060209403694
Recording Company Code: 69419 CD19
Quality: 9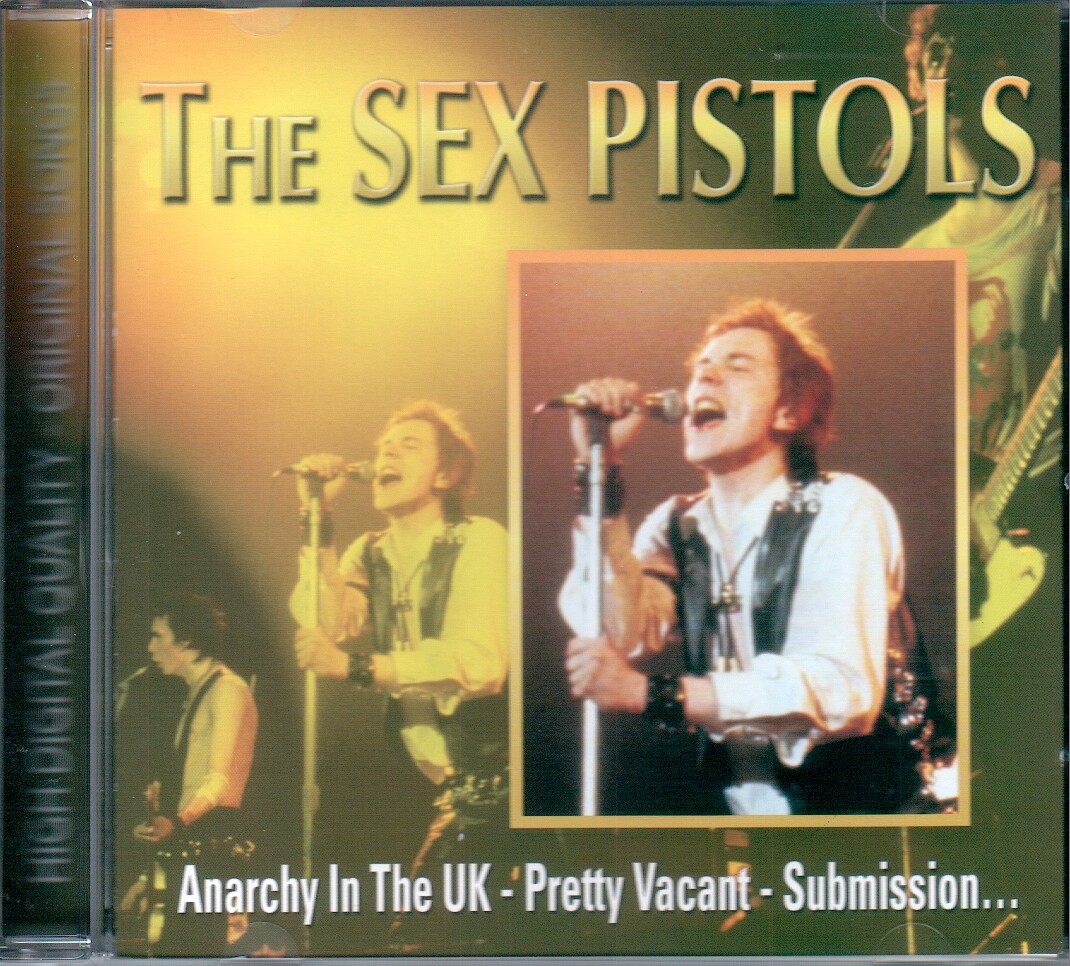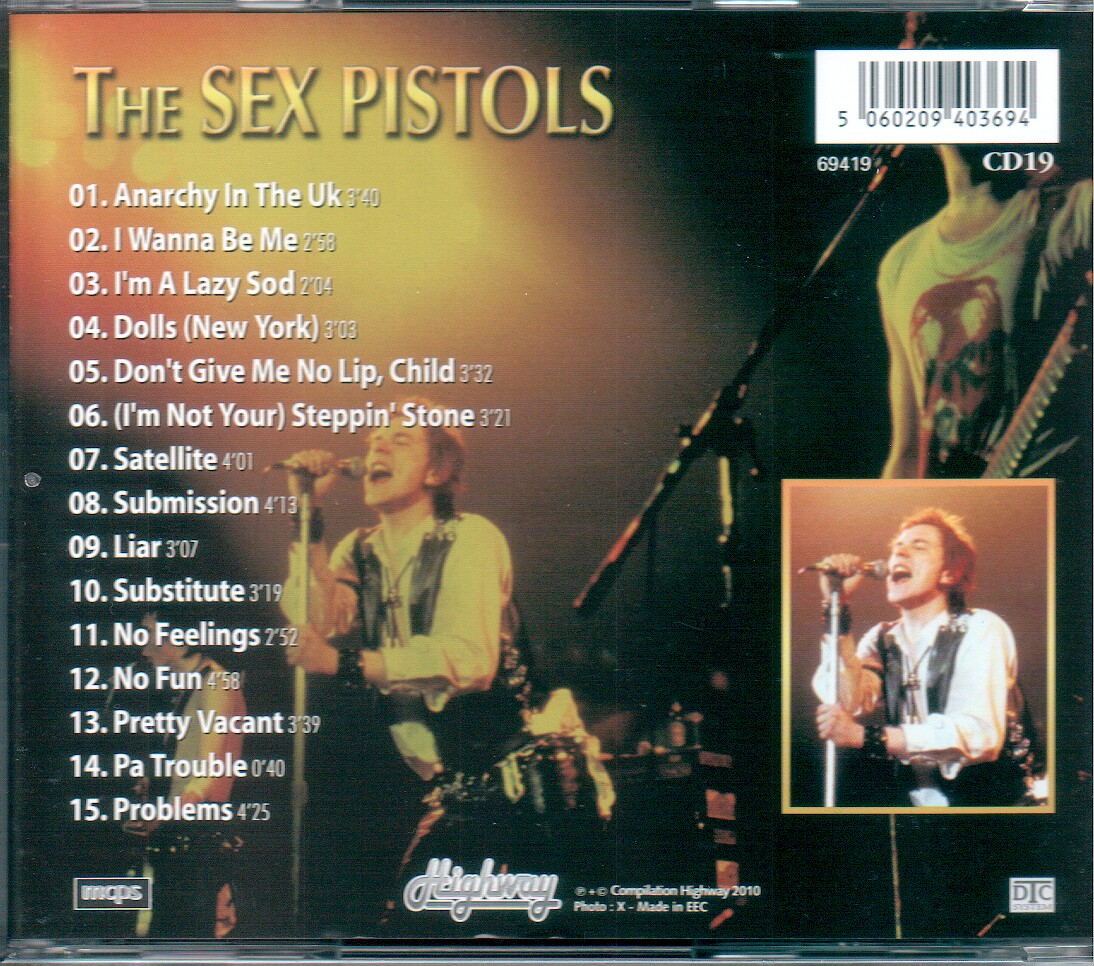 This is a very good high quality recording of the Burton On Trent gig from the 24th September 1976. It is a new 2010 release bought from French ebay. The artwork is a very high standard but its a shame the pics on all the artwork are from the Winterland gig from 1978. It also has small gaps between the tracks(Why do people do that). The artwork has a two page front a back and an inside. The disc artwork is also very high quality. (Thanks french ebay).
Track names.

1. Anarchy in the UK.

2. I wanna be me.

3. Seventeen.

4. New York.

5. No lip.

6. Stepping stone.

7. Satellite.

8. Submission.

9. Liar.

10. Substitute.

11. No feelings.

12. No fun.

13. Pretty Vacant.

14. (PA trouble).

15. Problems.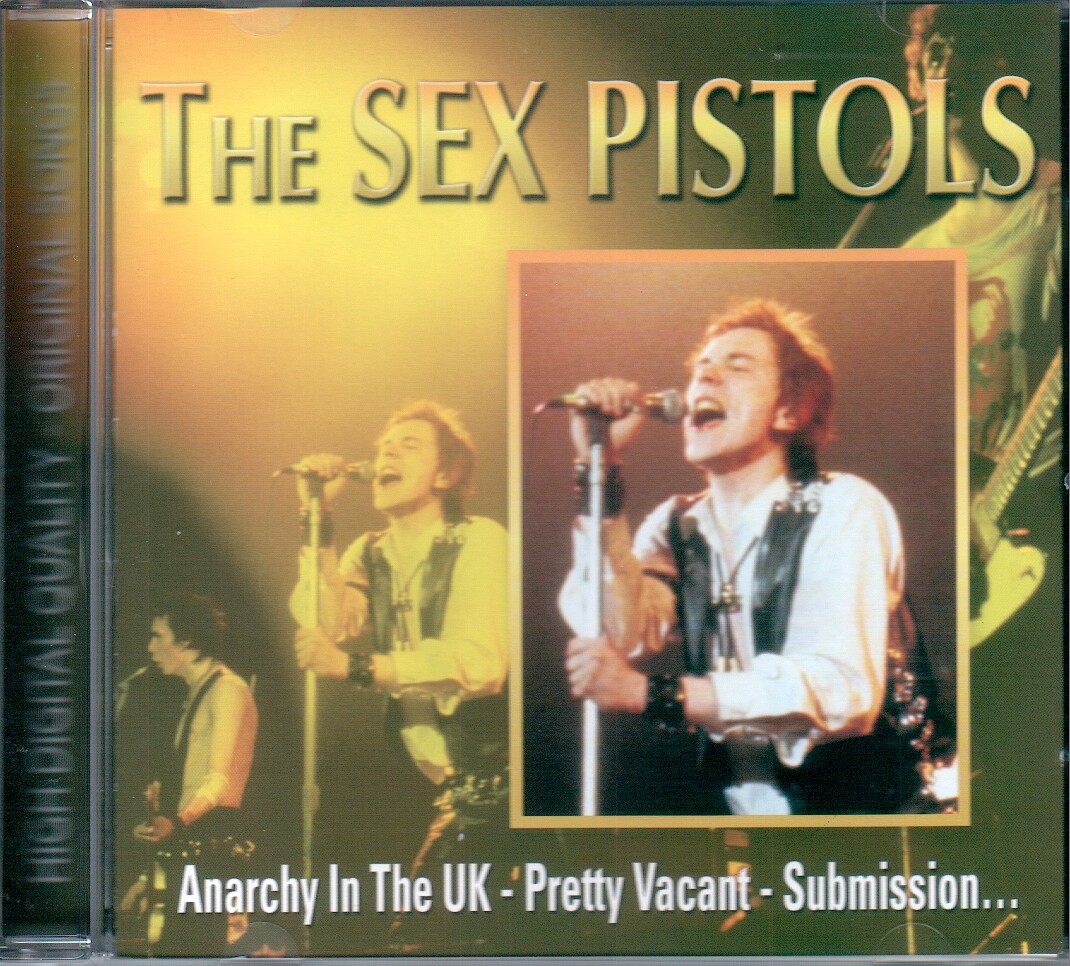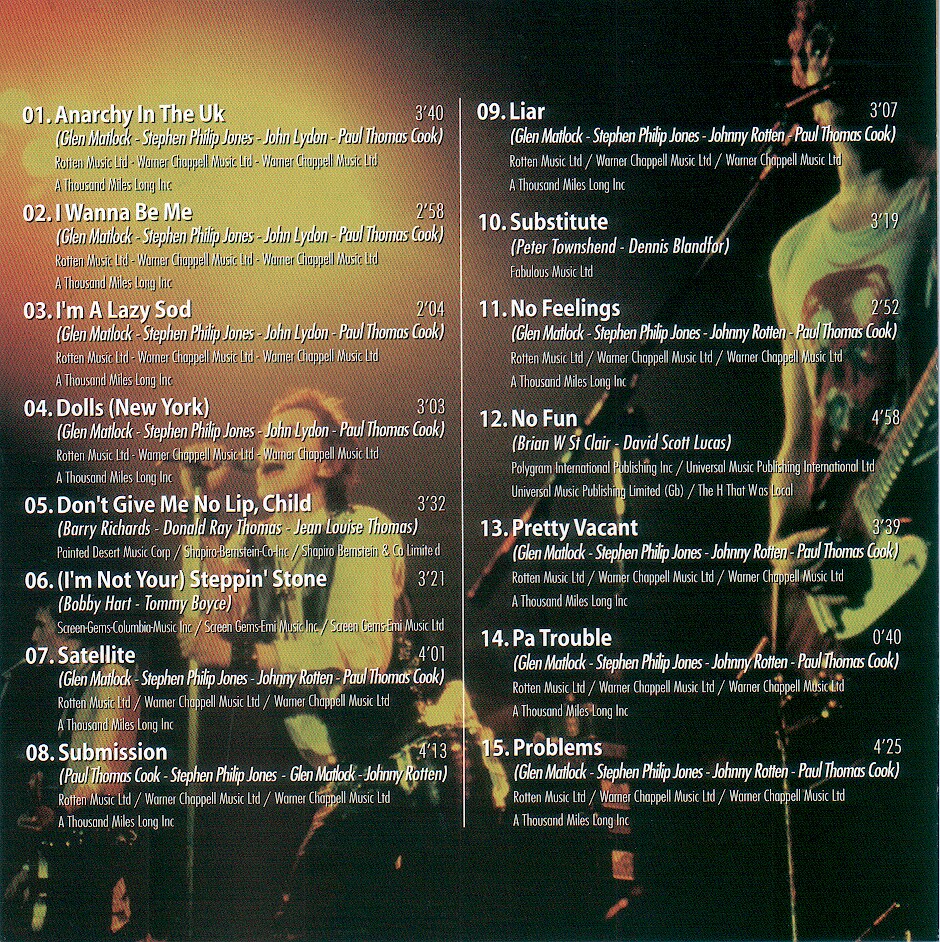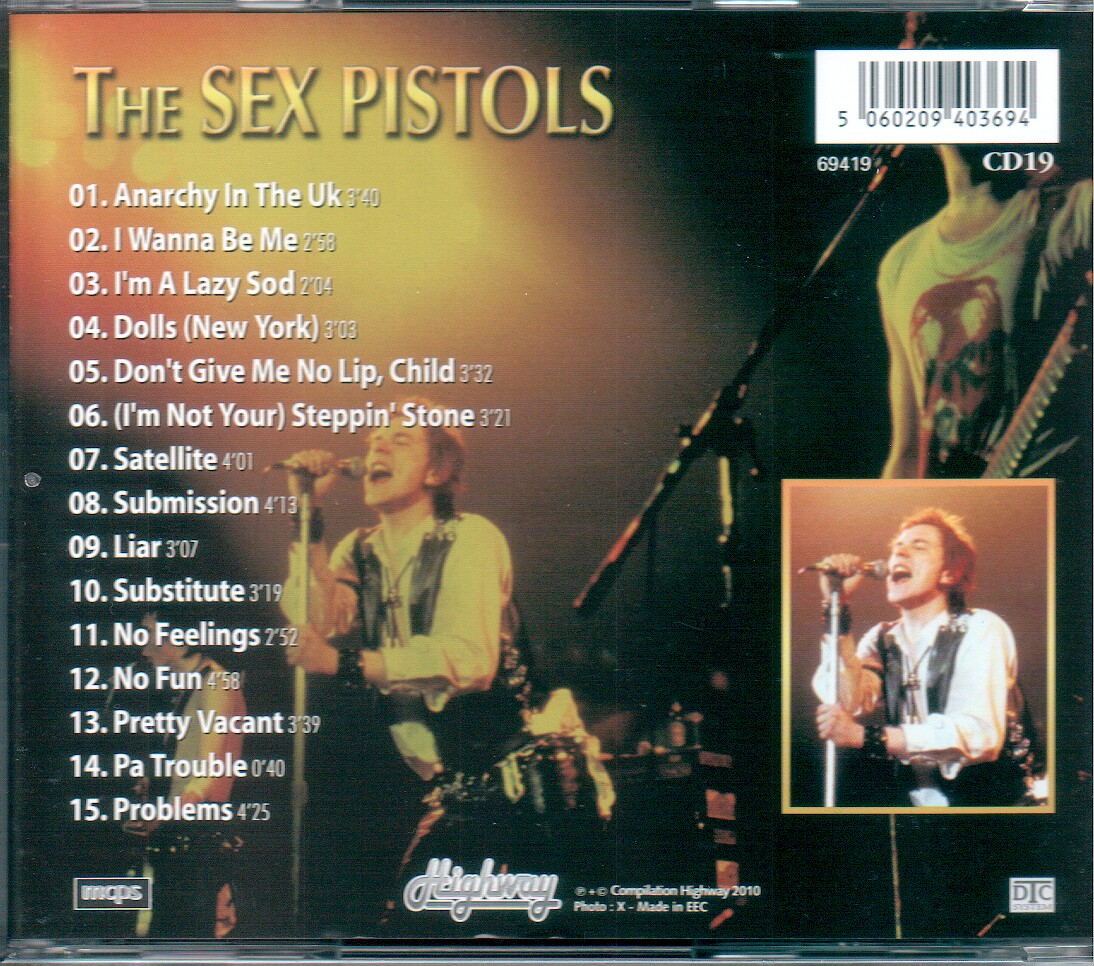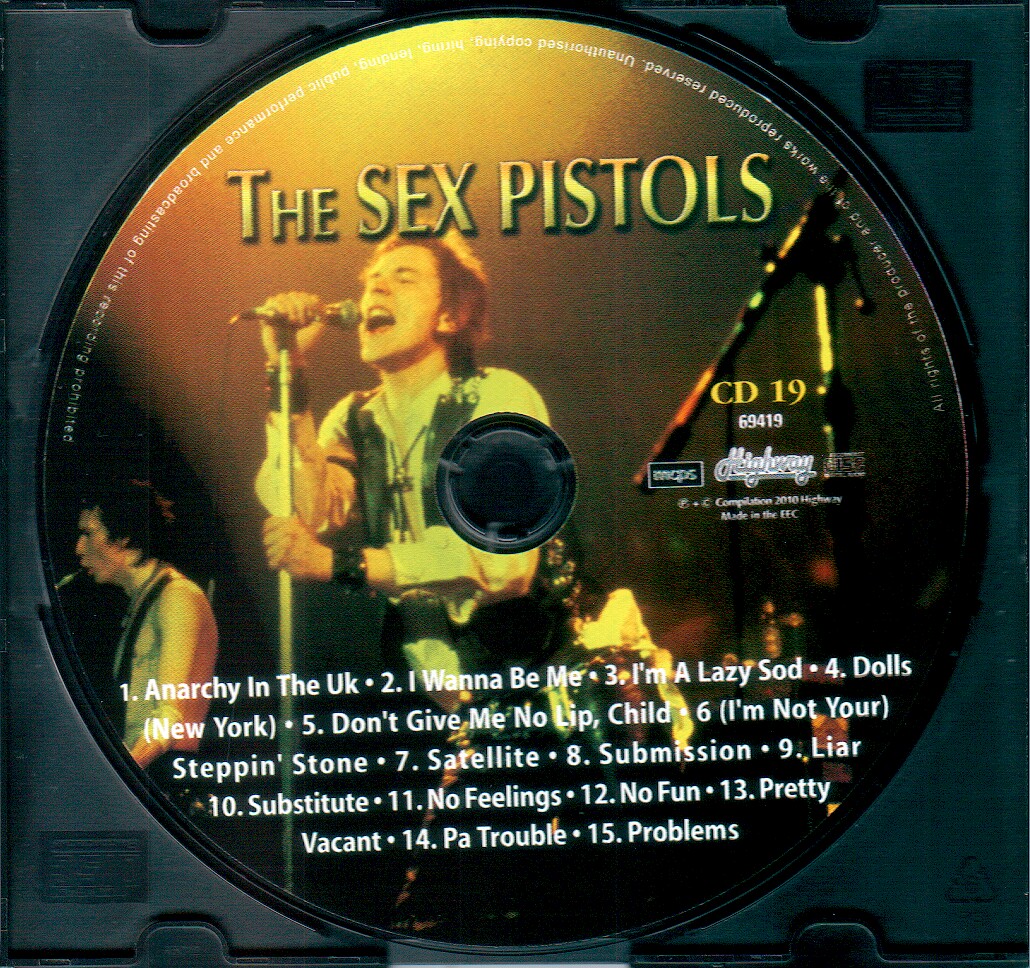 NMTB Player
CD Search